Dear All,
New Year 2021 is on the way.
This year was a unique year, with several challenges and obstacles. When the year 2020 tried to tear us apart, FEAS Members united to create special New Year Greeting video for our community. Our members wish you Merry Christmas and Happy New Year in 12 languages.
May the New Year bring us more wonderful opportunities to work together and be together.
Happy New Year and Happy Holidays! click the picture to watch the video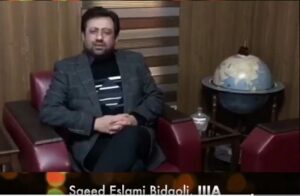 Muscat Securities Market, Egyptian Exchange – EGX, Iran Fara Bourse, Amman Stock Exchange , AMX | Armenia Securities Exchange and Central Depository, Kazakhstan Stock Exchange, Palestine Exchange, TehranStockExchange, Central Securities Depository of Iran, Belarusian Currency and Stock Exchange, Cyprus Stock Exchange, Damascus Securities Exchange, Iraq Stock Exchange, Toshkent Republican Stock Exchange, The Sydney Stock Exchange, IIIA, Muscat Clearing & Depository Company S.A.O.C., TSETMC, Athens Exchange Group, Astana International Exchange – AIX, Boursa Kuwait, MCDR – Misr for Central Clearing, Depository and Registry, EBRD, SDC Jordan, SEBA.